Welcome to another JustRite Friday Challenge!  Before we get started with today's challenge, we wanted to keep our promise to let you know when the Spellbinders dies that matched our February release arrived in our warehouse.  They have, and are now available in our webstore!  They include Blossoms Three, Labels Eighteen, and Labels Twenty.  On each die description page, you'll find a link to the stamp set(s) the dies coordinate with!
This challenge #051 is to create a Random Act of Kindness card or gift to tell someone how much you appreciate them OR a thank you card for someone that may have bestowed a random act of kindness to YOU!
This week's grand prize challenge winner will receive: JB-09860 My Rainbow JustRite Original Ribbed large oval stamp set and CL-02100 Vintage Oval Labels cling stamp sets:
AND coordinating Spellbinders Labels Thirteen and Labels Eighteen die template sets:
For a total combined retail value of almost $82.00!
Three honorable mention winners will receive My Rainbow large oval stamp set:
To show you how well JustRite's Original Ribbed stamps intermingle and work well with our cling stamps, I used My Rainbow JustRight Original Ribbed large oval stamp set, combined with Vintage Oval Labels cling stamp together on this label for a vase of flowers I thought would cheer someone's day, as a random act of kindness:
 

First, I stamped the Original Ribbed My Rainbow sentiment with Memento Rose Bud ink, then I stamped the beautiful Vintage Oval Label stamp with Tuxedo Black Memento ink and colored the label with these Copic markers, to match the colors in the hydrangea:
 

Using Spellbinders largest Labels Thirteen die, I cut and embossed the label, then sponged the edges with creamy brown ink.  I attached the label to some ribbon wrapped around a nicely shaped bottle I recycled and wah-lah . . . I have an instant pretty vase of flowers!
 

Here are more samples by our design team to help spark your creativity for this challenge.  Please click on each hyperlinked name to be taken to blog posts with full design details:  
Kathy Jones also used the My Rainbow set on her thank you card to brighten someone's day:
Our Kindness cling set is also full of pretty frames and beautiful sentiments to bring an act of kindness or thanks to someone's day.  It coordinates with Spellbinders new Labels Twenty die that just recently arrived in our warehouse and is available in our webstore:
Becca Feeken recently shared this beautiful card, using this Kindness set to brighten a recepient's birthday: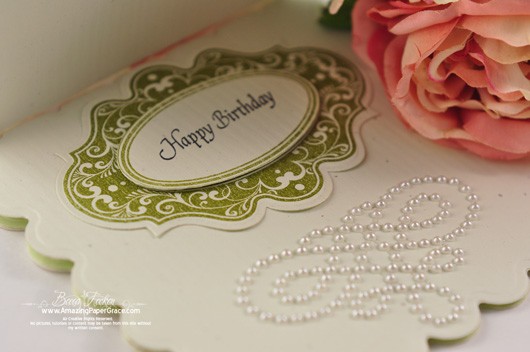 Kazan Clark also used this set, for someone that "means the world" to her:
Barb Schram thanked someone for their kindness with this wonderful card:

You'll also find a great generic "Just for You" sentiment in our Fancy Labels cling stamp set that works wonderfully for any kind of random kindness card or gift.  It coordinates with Spellbinders Labels Eighteen die template set that recently arrived in our warehouse and is now available in our webstore:
Kellie Fortin designed this beautiful heartfelt thanks card -- I love this kindness quote in this set:
CHALLENGE  RULES:
You will need to use JustRite stamps on your project and upload it to an online blog, gallery or photo hosting website.  You may make and enter as many different projects as you'd like for our challenges.  You will then need to link to your project back here on our blog post, using the linking system on this challenge post.  Please make certain your link is directly to your project, not just your general blog home page or overall photo gallery, so we can find it easily.  (Links that  are spam, commercial in content, or are not linked properly/directly to your project will be deleted).  If you choose to upload your project to www.Splitcoaststampers.com OR our Flickr gallery, please use the weekly challenge code (example: JRC_051  <== that's an underscore between the letters and numbers) in the keyword section of the Splitcoast project upload page or the tag section of the Flickr gallery.
You will have until Thursday, March 31 at 8:00am Central to make your project and enter a link to it below.  Winners will be chosen and announced later that day (Thursday, March 31) here on the JustRite Inspiration Blog.  Please allow up to 4 weeks for delivery of your prizes.  By entering our challenges, you grant JustRite Stampers permission to use your artwork here on our blog as well as our company website gallery (with designer credit given and your blog post or gallery linked) or any possible advertising. 
We can't wait to see your projects! 
 
{Thank You Flowers & Vase Supplies designed by Sharon Harnist}
JustRite Stampers: CL-02100 Vintage Oval Labels cling, JB-09860 My Rainbow original ribbed
Dies & Punches: Spellbinders Labels Thirteen die template set
Paper: Neenah Natural White
Ink: Memento Tuxedo Black & Rose Bud ink pads, ColorBox Creamy Brown chalk ink
Copic Markers: R83, R85, YG03, YG63, YR31, YR65
Accessories: Wide pink satin ribbon, Glue Dots
Links: